✅ NEW - car park, swimming pool, 24 hours light/security and more.
As the race for the governoship elections in Bayelsa state gets hotter, a group under the auspice of Buhari Network of Friends (BNF) has stated that it will mobilise 600 of its members to support the candidacy of Governor Serikake Dickson for his second term bid.
The group leaders, Chris Otobo (State Coordinator) and Liza Tokumo (Publicity Secretary) said that among the candidates seeking for election, Dickson is the most qualified with intimidating credentials.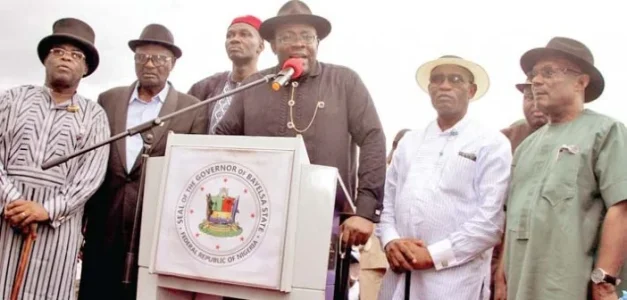 According to The Sun, BNF members explained that they are ready to support Dickson to the end to ensure that he wins the December 5 gubernatorial election in the state.
The group said: "On our own part, we have done independent survey and the outcome showed that the candidacy of Hon. Dickson is widely accepted. We were formerly in APC and we know what we are talking about. Of all the candidates, Dickson has all that it takes to lead the state to the promise land. In close to four years in office, Governor Dickson has been able to prove his worth in the provision of infrastructure, education and health to mention a few. If these could be done in four years, he would surpass his first term achievements if re-elected. It is based on his achievements that we are endorsing him for second term in office."
Reacting to this development, the acting chairman of the Peoples Democratic Party, Senera-Dokubo, said that it is a morale booster.
He noted that this the support will spur Governor Dickson to work harder to deliver more dividends of democracy to the people
On his party, Dickson described his endorsement by the group as a welcome development saying: "I am not ready to play politics with development of Bayelsa State.
"You have made a clear distinction between me and the other candidates, going by your endorsement and support for the restoration agenda and the Ijaw course, which is right and just, especially at this period of our political development. This is the Jerusalem of Ijaw nation and I will not renege on the oath I took on assumption of office close to four years ago."
It would be recalled that a chieftain of the PDP in Kogi state had reportedly been kidnapped.
He was kidnapped by gunmen at Ajegu in Ofu local government area of the state.
Enape, a member of the Kogi state pension board, was said to have been kidnapped on his way from the governorship campaign tour of Idah in the Kogi-East senatorial district.
Source:
SUN