A chieftain of the Peoples Democratic Party (PDP) and broadcast mogul, Chief Raymond Dokpesi has declared for party's chairmanship slot.
He stated, yesterday, that his trial in court over alleged corruption has no effect on his chairmanship ambition.
He said his desire to become PDP national chairman remained strong and unshaken.
Dokpesi said he had what it took to transform PDP if he eventually became its national chairman.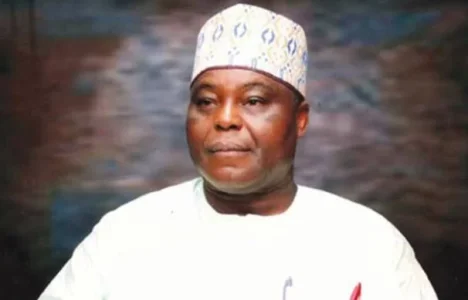 "The national convention zoned the position of the national chairman to the South and zoned the presidency to the North. And there is no micro zoning; the convention would have said it is zoning to the South West, but the convention in its wisdom did not do so.
"I take full responsibility for the roles I played in the formation and funding of APDA. It was set up as a plan B for the PDP at the peak of its internal crisis.
"I said very clearly that I have a lot of respect for the elders of this party, I have a lot of respect for constituted authority, but they are human beings," he said.
[1171]