✅ NEW - car park, swimming pool, 24 hours light/security and more.
Croatian midfielder, Luka Modric has admitted that Real Madrid were afraid they would lose Saturday's La Liga encounter with Barcelona which would have pegged them seven points behind their arch rivals.
Real Madrid fought from a goal down to produce a masterclass performance that saw them beat Barcelona 3-1 at the Santiago Bernabeu.
"We felt the pressure early on in the game because of the importance of the Clasico. We feared losing the game and letting Barcelona go seven points clear in the title race," Modric told Sportske Novosti.
"But Barcelona also showed in those opening 15 minutes that they will punish you even if you give them very little space. Barcelona are very strong, but they looked powerless because we were great.
"The key was Iker Casillas' save to deny Lionel Messi. It would have been very hard to get back into the game had Barcelona gone 2-0 up. We showed our mental strength and stability by fighting back."
Modric added that he felt it was Madrid's best performance since he joined the club from Tottenham in 2012.
"This was Madrid's best performance since I got here. We showed what we can do against top opposition. We showed that nobody can fight us if we make good use of our quality.
"We could have scored even more. But beating a team that hadn't conceded a single goal until this game 3-1 is a great performance. This win is a big boost for us, but we shouldn't get carried away. Barcelona are still one point clear."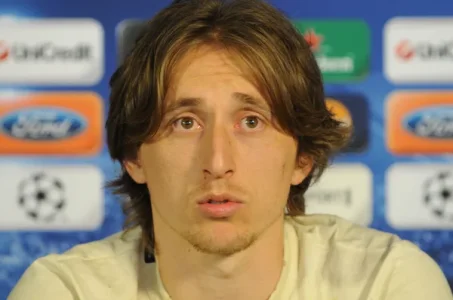 Last edited by a moderator: