✅ NEW - car park, swimming pool, 24 hours light/security and more.
SAHARA REPORTERS has uncovered a 30 page memo Kaduna State Governor, Nasir El-Rufai sent to President Muhammadu Buhari in September 2016.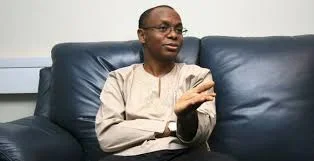 In the Memo, El-Rufai said that the All Progressives Congress (APC) has made the situation in Nigeria worse than it met it.
"In very blunt terms, Mr. President, our APC administration has not only failed to manage expectations of a populace that expected overnight 'change' but has failed to deliver even mundane matters of governance outside of our successes in fighting BH insurgency and corruption," he said in the 30-page memo.
El-Rufai also stated President Buhari is Nigeria's only hope now and in the medium term of saving the Nigerian nation from collapse, and enabling the north of Nigeria to regain its lost confidence. The Governor went on to write about Buhari's appointees in the memo.
"The Chief of Staff is totally clueless about the APC and its internal politics at best as he was neither part of its formation nor a participant in the primaries, campaign, and elections."
"In summary, neither of them has the personality, experience, and the reach to manage your politics nationally or even regionally.
He noted that the memo might be misunderstood, misinterpreted and even perverted, but said he was willing to accept the usual accusations of arrogance and ambition.
Click here to read full memo