✅ NEW - get your business listed and your information shared across social media.
Former Governor of Oyo State, Senator Rashid Ladoja, has said that no one in the Peoples Democratic Party (PDP) should stop Ekiti State governor, Ayodele Fayose, from contesting for Presidency in 2019, saying it is the governor's fundamental human rights.
Ladoja, who visited the governor Fayose at the governor's office in Ado- Ekiti yesterday, said is eminently qualified to contest for the presidency in 2019 and no one should stop him.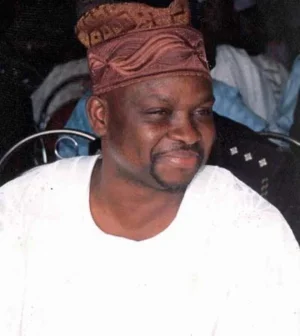 "Governor Fayose is my own brother and he is a go-getter. Whatever he sets his mind to achieve, he goes for it and he gets it. He is eminently qualified and possesses all the leadership capabilities to rule Nigeria and take us out of the woods.
"Some people in the PDP have said that they have zoned the presidency to the North, but it is left for Fayose to convince the members in the PDP to support him for his presidential ambition.
He is fit for it, judging from his antecedents as a quintessential leader in the country. I also want to advise the party leadership to use zoning of the presidency in a way that would guarantee the PDP winning the election in 2019, and not as a way of favouring some individuals who may not be ready for the job."