✅ NEW - car park, swimming pool, 24 hours light/security and more.
Tension grips government circles on Friday as strong indications emerged that the Federal Government, International Oil Companies (IOCs) and other indigenous oil producers may be losing up to N14.4 billion daily to attacks on oil installations and pipelines by the Niger Delta Avengers (NDA), Nigerian Tribune reports.
The Niger Delta Avengers has vowed to ensure that crude oil production is brought to zero level in the country until its demands are met.
A government source expressed worries to Nigerian Tribune over the spate of attacks on the pipelines and the effect on the 2016 budget.
"Two months from now, the effect will be known. What we are sharing now is money that accrued to our accounts about three months ago when there was relative stability in the oil sector. So, the effect of these militant activities will be known in August. It is very worrisome.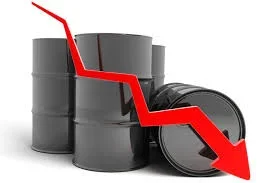 "You know those militants have almost crippled the oil industry, destroying an average of two major pipelines per day. By next month, states that will be able to pay salaries may not be more than five," he said.
Vice-President Yemi Osinbajo, during the week, put Nigeria's output at 1.6 million barrels per day (bpd) while the Avengers claimed they had reduced Nigeria's output to 800,000 bpd.
According to Nigerian Tribune, President Buhari was believed to be seeking Jonathan's help to bring the crisis to an end and spare the nation's economy of unwarranted damage.