The African Sun Times, Africa's number one and largest newspaper in America, has announced Nigeria's former President, Goodluck Jonathan as its Persons of-the-Year.
The categories the newspaper has chosen last year include International Person of the Year, African Statesman of the Year, Corporate Social Responsibility Company of the Year, Pan-African Person of the Year, Diaspora Person of the Year, Most Influential Person of the Year Under 40, and the African Tourism Ambassador of the Year.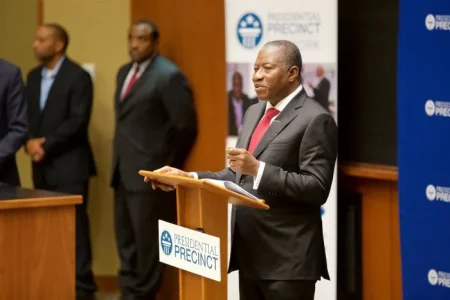 The Newspaper found Jonathan worthy for his roles in the 2015 general elections, quoting the paper, "Dr. Goodluck Jonathan, former President of the Federal Republic of Nigeria, who shocked the whole world by swiftly calling current Nigerian President Muhammadu Buhari and conceding his defeat in the March 29 Nigerian presidential election, thereby stopping the predictions of violent bloodshed in Nigeria, and keeping his words that he would not allow the blood of a Nigerian to be shed to further his political ambitions".
"Former President Jonathan must be applauded for creating a solid foundation for the growth of democracy in Africa", the Newspaper said.
Source
[7261]