✅ NEW - car park, swimming pool, 24 hours light/security and more.
The Nigeria Extractive Industries Transparency Initiative (NEITI) have said that the Nigerian National Petroleum Corporation (NNPC) failed to remit about N1.804.6 trillion to the federation account in 2014.
The NEITI 2014 oil and gas industry audit released over the weekend showed gave that unremitted funds include the sum of N447.3billion (or $1.42bn) for the Nigeria Liquefied Natural Gas (NLNG) dividend for 2014. The cumulative unremitted NLNG dividend rose to N4.9 trillion or ($15.8 billion) between 2000 and 2014, the NEITI report revealed.
The value of crude oil allocated to NNPC for domestic use in 2014 came to N2.44 trillion ($15.67bn). Only N1.36trn was received in 2014 for domestic crude oil; deduction from domestic crude sales was N830billion. It said the figures leave an unremitted balance of N250billion from the domestic crude sales.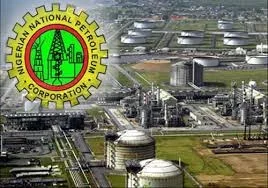 For the Nigerian Petroleum Development Company (NPDC), a firm under the NNPC, NEITI said N68.2 million was not remitted in 2014. The fund was for PAYE - N42million, WHT - N17.1million; EDT - N15.7m, VAT - N7m, and the NNDC Levy - N28.3million. NPDC did not also remit $3.3billion (about N1.039trn) to the federation account in the year. The sum was for Royalty oil - $451.4m, Royalty gas - $15.2m, PPT - $991m, and Gas flare penalty $1.820bn.
The 2014 oil and gas audit, which was conducted by SIAO and Co., a Nigerian accounting and auditing firm, also reveals that 22bn litres of petroleum products were imported as against the 20bn litres imported in 2013, with 950m litres locally produced in 2014 as against the 2.6bn litres locally produced in 2013. N1.2trn was processed as subsidy claims in 2014 as against the N1.3trn processed for subsidy in 2013; and N426.6bn was distributed in 2014 under the Subsidy Re-investment Programme (SURE-P), same as the SURE-P figure for 2013, the report said.