Governor #BabatundeFashola of #Lagos State on Wednesday said he did not at anytime promise to provide low-cost housing for residents in the state.
Fashola spoke in Ikeja at the monthly draw for the allocation of homes to residents under the state Home Ownership Mortgage Scheme (Lagos HOMS) which produced another 76 beneficiaries.
He said that criticisms that homes, under the state's mortgage scheme were not low-cost, were unfair, adding they aimed at discrediting the good intentions of the state government.
"Some people have criticised us that homes under our mortgage scheme are not low-cost, but these people cannot point to one place where our government promised to build low cost houses. We did not promise low-cost housing. What we promised was affordable housing and people should not accuse us of not doing what we did not promise.
"I have always reiterated since I was campaigning as a governorship candidate in 2007 that my commitment to the people of Lagos is affordable housing and that is what we are delivering, ''he said.
Fashola said that he could not have promised low-cost housing when there was no low-cost land, no low–cost labour and building materials and when the exchange rate of our currency to others was high.
The governor said that he was glad that he was fulfilling his promise of providing affordable housing through the delivery of homes to residents in the state.
According to him, the state's mortgage scheme is already a success story as 200 homes in estates across the state are allocated monthly to successful applicants.
Fashola urged the beneficiaries to help strengthen the scheme by fulfilling their obligations to the mortgage.
He pointed out that it was when they serviced their mortgage as required that the government would be able to mobilise more resources to expand the scheme and provide access to more residents. The governor said the state mortgage board would retrieve the homes from defaulter beneficiaries and refund their contributions.
Fashola said his administration was resolutely committed to the sustainability of the mortgage scheme, explaining he had put in place structures to ensure continuity of the programme.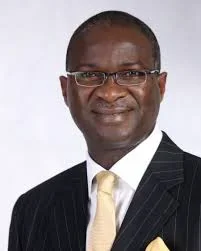 [914]