✅ NEW - get your business listed and your information shared across social media.
The Ijaw youths council, IYC, has threatened to retaliate if any southerner residing in the North is attacked.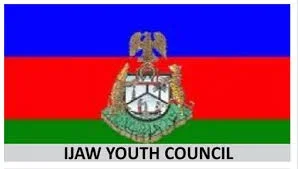 According to DAILY POST, factional Chairman of the council, Eric Omare said "The news of a song calling for the killing of Igbo in the north has been reported by several newspapers; however it is sad to note that the government and security agencies have failed to act.
"The deliberate refusal of the government and security agencies to take action against several conducts by northern elements which threaten national security is emboldening these persons to continue in their conducts.
"It is very unfortunate that security agencies that would invite reputable Nigerians of southern extraction even for comments they know nothing about would turn a deaf ear to issues that threatens the survival of the country by northern elements.
"The hate song circulating in the north is more worrisome considering the insistence by northern youths that Igbo should quit the north by October 1, 2017. The coalition of northern youths October 1, 2017 quit notice coupled with the hate song and the deliberate refusal of the Hausa/Fulani led federal government to act clearly indicate that some elements in the north have made up their minds to massacre southerners living in the north. This is highly condemnable and unacceptable.
"The IYC call on southerners living in the north to be vigilant in the days ahead and warn that any attack on southerners in the north will be visited with commensurate response from southerners. The federal government must know that considering the fragile state of the nation; Nigeria may not be able to survive any inter-regional or inter-ethnic killings."