Former President Goodluck Jonathan has reacted to the quit notice issued to Igbos in the North by a coalition of Northern youths.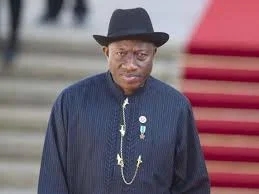 In a Facebook post, Jonathan wrote, "Every Nigerian citizen has an inalienable right to reside in any part of Nigeria. As Nigerians, we should all tailor our thoughts, actions and utterances to promote this and other rights.
''We are all brothers and sisters born from the womb of mother Nigeria. There are no still births or unwanted births from our mother. We are all one and equal and it is the responsibility of all men of goodwill to appeal for calm and unity in our beloved country Nigerians."
[2770]