The Central Bank of Nigeria (CBN) has approved N20 billion as bailout for the Kogi Government.
The state gov., Alhaji Yahaya Bello, announced this on Sunday in Lokoja while addressing a rally held by Organised Labour to mark this year's May Day celebration.
Bello explained that the N20 billion was the first tranche of the N50 billion applied for to clear salary arrears of the state and local government workers.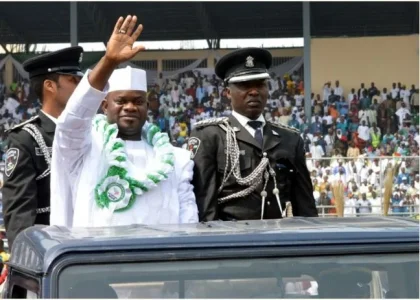 He blamed the delay in the release of the fund on the last administration, saying that the application submitted by his predecessor was shoddily done and fraught with irregularities.
"We had to start from scratch. We are glad to announce that our efforts have paid off. This week, we received approval to draw down on the first tranche of our Bailout Funds from the Federal Government.
"This will amount to about N20 billion. We will draw down on the balance of about N30 billion as we meet the milestones for implementation of the first tranche, as set by the Central Bank of Nigeria," he explained.
[1134]