✅ NEW - get your business listed and your information shared across social media.
The Lagos State Government extended internally generated revenue by 8.457 per cent to N436.3 billion 2016 from the N399.4 billion realised in 2015.
The state realised N7 billion from Land Use Charge (LUC) in 2016 against N6 billion in 2015.
Mr Akinyemi Ashade, the state Commissioner, Ministry of Finance, made the disclosure recently at the ministry's 2017 Ministerial Press Briefing to mark Gov. Akinwunmi Ambode's two years in office.
Ashade said that the increase was due to the introduction of innovative ideas and continued public sensitisation.
He said one of the innovations was the opening of more payment channels to cater for the large numbers of people that needed to pay the LUC.
Ashade said: "Governor Akinwunmi Ambode provided a conducive, safe and secured enabling environment for businesses to thrive.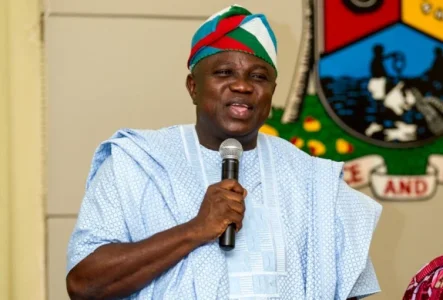 "We equally embarked on massive infrastructure development with strong patronage of indigenous contractors which helped to boost the state's Gross Domestic Product, " he said.
Ashade said that the Lagos State Internal Revenue Service (LIRS) alone generated N247.022 billion, representing 80 per cent of the estimate.
He said that LIRS was able to achieve this feat due to some strategic revenue reforms.
Ashade said that 420, 000 residents were included in the state's tax net in 2016 to raise those in the tax net to over five million from 4.6 million in 2015.
He appealed to residents to pay their taxes to enable the government provide more laudable projects.