✅ NEW - car park, swimming pool, 24 hours light/security and more.
Following the rejection of Ibrahim Magu by the Nigerian Senate, former heads of state are saying that President Muhammadu Buhari has lost control of Nigeria.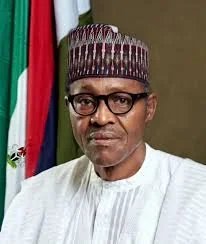 PREMIUM TIMES reports that the former commanders-in-chief, who spoke on strict anonymity, said Mr. Buhari should be very worried about the direction his administration is headed.
"I strongly reject the notion that Buhari is helpless in his own cabinet. I would never have allowed such humiliating insubordination in my administration. It was unthinkable that my own appointee would oppose my nominee at the National Assembly. No one could have tried that with me. He or she would have paid dearly for it,''," one of the former leaders said.
Another former leader said, "Unless he is the one behind the whole controversy by deliberately double-dealing with his own nominee and other subordinates, there's no way I would have thought a situation like this will play out as someone who had been privileged to hold that position.
"As far as I am concerned, things seem to have fallen apart. It is also possible that he has never been in control. It is very unfortunate.
"For me, it's clearly disrespectful," another former commander-in-chief said. "His (Buhari's) appointees are hostile towards him and I think that's not something we see regularly in governments across the world."
The Presidency is yet to comment on the disqualification of Magu.