The Federal Government has asked Nigerians not to eat monkeys, bush meat and dead animals.
The Minister of Health, Prof. Isaac Adewole, said this in a statement signed by the Director, Media and Public Relations at the ministry, Mrs. Boade Akinola, on Thursday.
The statement read in part, "He said that the virus was mild and there was no known treatment and no preventive vaccines hence the public should be at alert and avoid crowded places as much as possible
"He advised the public to avoid eating dead animals, bush meat and particularly bush monkeys."
The minister also revealed that test samples had been sent to the World Health Organisation in Senegal but the result was not yet out.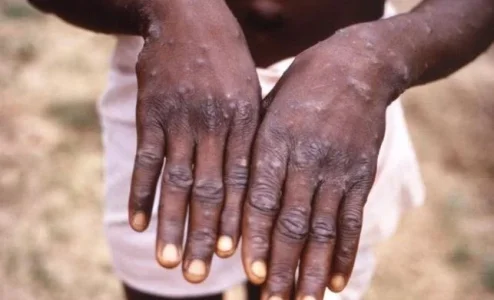 The statement added, "Prof. Adewole said although Monkeypox could not be confirmed until laboratory investigations by WHO referral laboratory in Dakar, Senegal, he noted that Monkeypox was milder and had no record of mortality.
"The symptoms include headache, fever, back pains and in advanced cases, rashes bigger than those caused by chicken pox."
This is coming after the outbreak of Monkeypox disease in Bayelsa which has claimed the lives of eleven people.
[4784]