The King of Morocco, Sharif Muhammad Kabir Ibn Muhammad has initiated a call to President Muhammadu Buhari in London, Presidency says.
The President who they claimed is not sick told the King that he is "improving".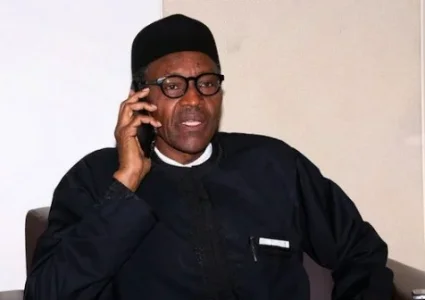 Recall that in December 2016, King Mohammed VI of Morocco visited President Muhammadu Buhari at the Presidential Villa to facilitate discussions aimed at strengthening bilateral and economic ties between the two countries.
The visitation bordered on signing about 15 bilateral agreements, specifically touching on trade and the oil sector.
[3721]