✅ NEW - car park, swimming pool, 24 hours light/security and more.
Sources say only five Zimbabwe cabinet ministers and the attorney-general turned up for a meeting called by President Robert Mugabe as 17 others opted to attend a meeting to plan the 93-year-old leader's impeachment.
Sources said on Tuesday that the meeting is the first called by Mugabe since a military takeover on Nov. 15.
Mugabe faced the start of an impeachment process later in the day as his party sought to end his nearly four decades in power.
ZANU-PF plans to bring the motion in parliament after a Monday noon deadline expired for the 93-year-old leader to step down to end nearly four decades in power.
Mugabe led the country's liberation war and has ruled since independence in 1980 but is seeing the swift erosion of his power.
He has won a series of elections but is viewed by many in Africa and beyond as a leader who has crippled his country by holding on to power too long.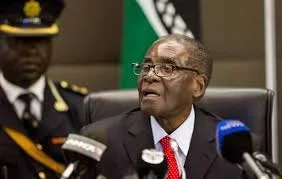 Mugabe has shown no sign of resigning.
He has called for the weekly cabinet meeting on Tuesday, which would be the first time ministers meet him since the Nov. 15 military takeover dubbed "Operation Restore Legacy".
Zimbabwe's information minister said on Tuesday he did not know if ministers would attend the cabinet meeting.
"The people of Zimbabwe have spoken with one voice and it is my appeal to President Mugabe that he should take heed of this clarion call … to resign so that the country can move forward and preserve his legacy," Mnangagwa said in a statement.
The army seized power because Mugabe sacked Mnangagwa to smooth a path to the presidency for his wife Grace, who is unpopular with many Zimbabweans.