✅ NEW - get your business listed and your information shared across social media.
Nigerian naira on Thursday appreciated to 385 per dollar at the parallel market as Central Bank Of Nigeria, CBN, sold $20,000 to Bureax de Change (BDCs) for onward sale to small-end users.
The currency gained 15 naira against the Euro to close at 410 from 425 and 5 naira from 500 to 495 against the Pound sterling.
At the official market, it closed flat at 306 per dollar.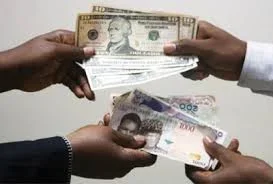 This development is coming as the Central Bank of Nigeria (CBN) injected $280 million into the Foreign Exchange Market on Tuesday, April 18, 2017, and on Wednesday, April 19, 2017, carried out spot, wholesale interventions in the interbank FOREX market by offering a total sum of $100m to authorized dealers to meet the 7 to 15-day forwards requests of customers.
The latest intervention was confirmed by the Acting Director, Corporate Communications Department, CBN, Mr. Isaac Okorafor, who, however disclosed that the banks and authorized dealers were only able to pick up $68.51 million.
Okorafor attributed the inability of the authorized dealers to fully subscribe to the CBN to a surfeit of forex in the system, which may lead to further appreciation of the naira.