✅ NEW - get your business listed and your information shared across social media.
The naira is the worst performing currency this year among more than 150 currencies globally, the Bloomberg media has said.
It has depreciated 37 percent against the dollar, 44 days since the Central Bank abandoned its peg on June 20, while bond yields have jumped to more than 20 percent.
The naira strengthened 4.6 percent to 315 per dollar on Tuesday after falling to a record 350.25 on Aug. 19, 2016
According to Bloomberg, more than two months after Nigeria allowed its currency to devalue, the country is starting to reap some dividends.
Nigeria's central bank Governor Godwin Emefiele fixed the currency in February 2015 at 197-199 per dollar to stop it plunging amid the decline in the price of oil, on which Nigeria depends for 90 percent of exports and the bulk of government revenue. He relented after 16 months as the country stumbled toward a recession and foreign reserves fell to their lowest level in 11 years .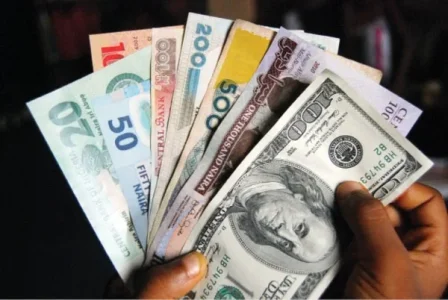 The naira has now weakened more than any other major oil currency since mid-2014, when crude prices started retreating. It's lost almost half its value against the dollar in that period, compared with 46 percent for Kazakhstan's tenge and 35 percent for the Colombian peso.
Investors are also yet to be convinced that the naira truly floats, as government keeps on policy somersaulting.
The central bank sold dollars at 309 last week and may be trying to keep the rate stronger than 320, according to Craig Thompson of Continental Capital Markets SA, based in Nyon, Switzerland. The naira trades at 395 on the black market, 20 percent weaker than the official rate.
Source:
Bloomberg
Last edited by a moderator: