Ethnicity and regionalism is currently the order of the day at the National Conference. Delegates have been unable to agree on a voting formula as every region is bent on a formula that would favor their demands.
The battle for voting formula gained a new twist today as delegates from Northern Nigeria have threatened to walk out.
His Royal Highness, Dr. Muhammadu Barkindo Mustapha, Lamido of Adamawa, announced the North's decision today when the house resumed for plenaries.
The royal father warned that the North should not be pushed to the wall, else they would simply walk out of the conference.
Mustapha also declared that when they walk out there would be great consequences for the country. He went on to say, "In the long run, if we are not careful, this conference will flop, God forbid. And if it flops the resultant effect cannot be predicted by anyone of us here. If something happens and the country disintegrates, God forbid, many of those who are shouting their heads off will have nowhere to go.
"I and the people of Adamawa, and many others have somewhere to go. I am the Lamido of Adamawa and my kingdom transcends Nigeria and Cameroon.
"A large part of my kingdom is in the Republic of Cameroon, apart from my kingdom in Adamawa.
Mustapha's speech caused a major stir in the conference, currently its the North Versus the South. Conference session has been adjourned till 4pm.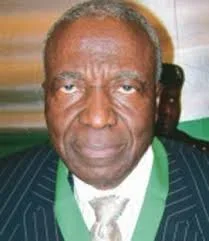 [2597]