Riding on the wheels of the rave reviews it has received from 'The Times,' 'The Guardian,' 'NME,' 'Mojo,' 'IndieWire,' 'The Hollywood Reporter' and a host of others, 'Finding Fela;' a new film that tells the story of Fela Anikulapo Kuti's life, his music, his social and political importance has been scheduled for screening at several cinemas and screens across the U.K and Ireland from 2014 through 2015.
The fact that this film stars the likes of Fela Kuti, Yeni Kuti, Femi Kuti, Seun Kuti, Tony Allen, Ahmir-Khalib Thompson, Sir Paul McCartney has pulled an impressive level of weight.
'Finding Fela' was directed by the Academy Award winning director, Alex Gibney. Gibney is known for his gripping, deeply insightful documentaries, is one of the most accomplished non-fiction filmmakers working today. His 2008 film, Taxi to the Dark Side, received an Oscar for Best Feature-Length Documentary.
Click here to read more
Source:
Finding Fela
#FindingFela #FelaAnikulapoKuti #AlexGibney #FemiKutiYeniKutiandSeunKuti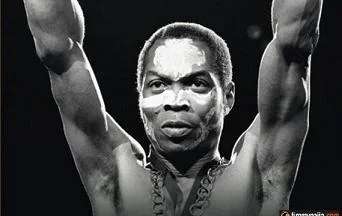 [1264]