Niger's ailing presidential candidate Hama Amadou, who was jailed for four months, was evacuated Wednesday to Paris for medical treatment just days before a run-off vote, an aide said.
Amadou, 66, faces incumbent President Mahamadou Issoufou in a second-round vote Sunday after campaigning from behind bars since being jailed on shadowy baby-trafficking charges in November.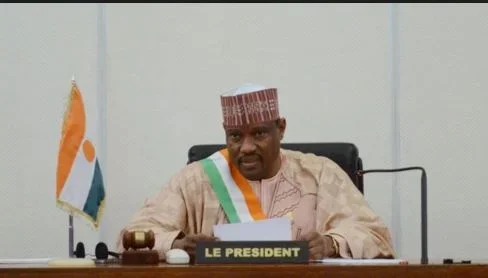 He was flown earlier Wednesday by helicopter to the capital Niamey from Filingue, the town where he was jailed some 180 kilometres (110 miles) away, said Ousseini Salatou, spokesman for the COPA 2016 opposition coalition.
Amadou's aide Abdou Rafa told AFP that "the plane for Paris had taken off" a little before 1500 GMT.