As the Central bank of Nigeria set to name the lead players in the foreign exchange market today, about fours banks have met the criteria set by the regulatory agency.
The lead players would be known as Foreign Exchange Primary Dealers, FXPD.
Though CBN's guidelines indicated that about eight or 10 banks would be registered as FXPD, but nvestigations showed that only about four banks are fully qualified, considering their audited financial positions as at end of 2015 and first quarter of 2016.
The apex bank would consider shareholders funds, liquidity ratios and volume of foreign currency assets of banks in arriving at top 10 that would be registered as FXPDs.
Additional requirements may include capital adequacy ratios and historical volume of bids recorded in the CBN weekly forex market regime due to be phased out today.
The four banks include:
FirstBank, Zenith, UBA, and GTB.
Source: Nairametrics
The four banks that have fully met the criteria are FirstBank of Nigeria Limited, Zenith Bank Plc, United Bank for Africa Plc and Guaranty Trust Bank Plc.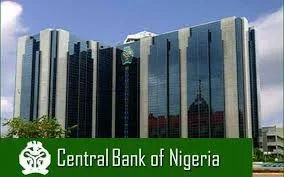 [2142]