With four major blue-chip companies losing as much as N51.86 billion in the first half of 2016, the lot of the manufacturing sector is getting bleaker and the economy of the nation is in sham.
Firms in Nigeria continue to grapple with input cost pressure and weak consumer purchasing power, while earnings outlook for the second half of 2016 is dim.
Companies such as Nestlé Nigeria Plc, Nigerian Breweries Plc, Dangote Cement Plc, and Lafarge Africa, in the first half of the year, suffered combined profit losses to the tune of N51.86 billion, while there are indications that other unlisted equities may have incurred more losses during the period, The Guardian reported.
A review of un-audited financial reports of many of the firms for the first half of 2016 revealed a struggle between balancing rising input cost pressures and passing the inflationary pressures on already constrained consumers by raising prices of some products during the period.
-
Nestle Nigeria Plc
reported a 94 per cent drop in profit after tax for the second quarter ended June 30, 2016, representing N535.809 million for the quarter against a profit of N8.887 billion recorded a year earlier. However, its revenue accounted for 22% growth from 2015 report.
-
Dangote Cement Plc
's profit after tax for the period under review stands at N106.3 billion representing a decline of 3% from N123.1 billion declared a year earlier.
-
Nigerian Breweries Plc
's Profit After Tax (PAT) stood at N19.07 billion from N21.48 billion in the corresponding period of 2015. Its tax provision fell to N6.48 billion in 2016 half year
-
Lafarge
's Q2 2016 results, its after-tax loss narrowed to N24.3 billion, although Lafarge had issued a profit warning, which stated that it expected Q2 2016 earnings to be materially impacted by N28 billion unrealised foreign exchange loss.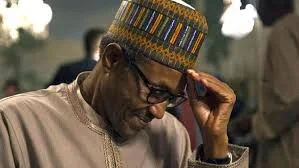 The Nigerian Association of Chambers of Commerce, Industry, Mines and Agriculture (NACCIMA), noted that the real sector is reeling under the burden of rising costs of production in a state of near-economic stagnation.
NACCIMA's National President, Bassey Edem, noted that while the effort of the Federal Government in addressing the challenges can be acknowledged, the efforts have not translated into measurable positive indicators; rather it has led into recession which has become a thing of worry to private sector operators.
He noted that business operators and Nigerians are patiently looking forward to the "change" that will bring about the economic turnaround of the country.
-
Guardian report
[1494]