The Nigeria Police Force has denied withdrawing security details attached to the Adamawa state government house.
According to PREMIUM TIMES, spokesperson of the Adamawa State Police Command, Othman Abubakar, said the police officers attached to the Government House were intact contrary to reports.
"The Police presence is at the Government House.If you go there (Government House), you will see them ", Abubakar is quoted saying.
Asked if the police withdrew a large chunk of its personnel, Mr. Abubakar said, "I wouldn't say we withdrew any."
Also Frank Mba, Force Public Relations Officer, speaking to Premium Times said, "Did Nyako tell you his security aides were withdrawn? I think that should be the starting point. Why don't you ask the media aides, his Chief Press Secretary, they are your colleagues and so they can tell you".
On Monday,
Peoples Daily
had run a story that the Police had withdrawn a large chunk of policemen attached to the seat of the government where the state governor, Admiral Murtala Nyako operates from.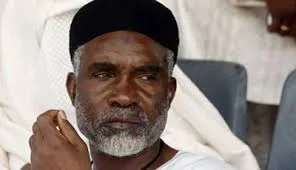 [1257]