✅ NEW - car park, swimming pool, 24 hours light/security and more.
The United Nations Development Programme, UNDP, on Thursday, warned that Nigeria might experience food shortage, if urgent interventions were not put in place to enhance food production.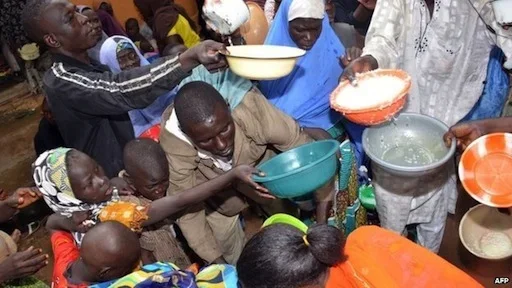 Prof. Emmanuel Oladipo, the Lead Consultant of UNDP project on "Targeting Interventions to Foster Sustainable and Resilient Food Security in Nigeria, "gave the warning in Abuja in an interview.
Expressing regrets that not much attention was being paid to agriculture by the three tiers of government in the country, Oladipo said that many parts of Nigeria will soon suffer from severe food insecurity if nothing is done.
"To ensure that food security does not add more to the problems that we already have, the Global Environment Facility is supporting Nigeria to develop and implement food security projects.
"The support is to develop and implement projects in Nigeria to foster sustainable and resilient food security systems, which means in the area of production, marketing, processing and value-chain.
"The project is sustainable, meaning it can continue; resilient, in the sense that it can absorb shocks and bounce back.
"So, even, if there are climatic shocks, the food production system will not be completely wiped out," UNDP official said.
Oladipo noted that the current tomato crisis in the country could have been avoided if adequate proactive measures had been taken.