The Nigerian Supreme Council for Islamic Affairs (NSCIA) on Wednesday described the spilling of innocent blood of students of the College of Agriculture in Yobe as ``unislamic and sadistic''.
This is contained in a statement entitled "Spilling Innocent Blood is Unislamic" issued in Ibadan and signed by Prof. Ishaq Oloyede, the Secretary-General of NSCIA
No group or person, militant or terrorist, should take pleasure in brutal elimination of innocent lives,'' the statement stated.
It described as sadistic, anachronistic and unislamic, the attack in which scores of innocent students were killed and many others injured.
There is no justification for such murder in any religion, especially Islam,'' the statement added.
The NSCIA in the strongest terms condemns the attacks and the attackers and prayed God to grant the families of the deceased the fortitude to bear the loss.
"The council also sympathises with the Government and People of Yobe."
The statement urged Nigerians to be united and resolute in efforts to unmask the perpetrators of the act and fight "evil in whatever guise it appears".
It is a notorious fact that, from its emergence to date, overwhelming majority of the victims of the Boko Haram malady are innocent helpless Muslims.
"Our prime concern therefore is finding ways to stop this heinous crime rather than hustling for compensation since the affliction is unquantifiable," the statement added.
It reiterated that Islam denounces terrorism and such terrorists are not Muslims even if they claim to be.
One does not become a citizen of a country by making claims but by meeting some conditions and one is not a Muslim by bearing a name or hailing from a particular area but by fulfilling the tenets of Islam.
"Terrorists are terrorists and we should stop draping them in religious toga," the statement said.
It appealed to perpetrators of atrocities to think of the judgment day and stop all hostilities in the interest of "the religion they claim and our common humanity".
"Nigerians are sick and tired of this bloodletting and they are strongly advising the perpetrators to halt it with immediate effect," the statement said.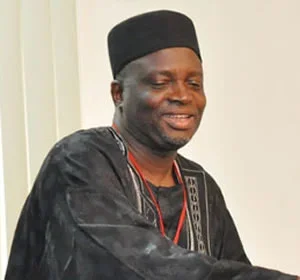 [888]