✅ NEW - car park, swimming pool, 24 hours light/security and more.
The Nigerian National Petroleum Corporation (NNPC) has recorded a loss of over N170 billion in the last three months of July, August and September.
In July, the corporation lost N51.71; in August, N60.67 billion; and N59.40 billion in September. In its reports published in September and October, NNPC blamed the loses on subsidy and refinery operations.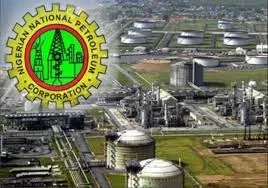 "Operating deficits of N51.71billion and N60.67 for July and August 2015 respectively was attained as against monthly budgeted surplus of N38.91billion," the corporation said in August. "Unrealized subsidy claims of about N231 billion for 2015 alone responsible for over 61% of the deficit recorded by the corporation."
With respect to the current production level, the corporation lost N8.84 billion to state-owned refineries, which ran at a loss of N8.84 billion and a production capacity of 1.4 percent for the month. "The combined value of output by the three refineries (at import parity price) for the month of September 2015 amounted to N9.91 billion, while the associated crude plus freight cost was N6.35 billion, giving a loss of N8.84 billion after considering overhead of N12.40 billion," the September report indicated.
For the year 2015, the NNPC has lost N437.9 billion, claiming 76.92% of YTD (year to date) as deficit accounted for by PPMC deficit of N336.83 billion.
These reports keep fueling debates against the retention of fuel subsidy and government-run refineries.
Ibe Kachikwu, group managing director of the NNPC, has advised President Muhammadu Buhari to sell the refineries but the president insists otherwise.