Former President, Olusegun Obasanjo has canvassed for a female elected governor to pilot the affairs of a state in the country.
He said the world was currently witnessing a time where women were taken over the mantle of leadership in several parts of the world, saying Nigeria should not be an exception.
Chief Obasanjo made this known at the launch of a book on Thursday, entitled: "Nigerian Women Pioneers and Icons," written by Professor Bolanle Awe, the first female lecturer in Nigeria, held at the MUSON Centre on Lagos Island, Lagos.
Obasanjo, who was represented by Dr Femi Majekodunmi, cited the example of Britain, where a woman had just assumed the mantle of leadership at the topmost hierarchy, expressing optimism that the United States was about to witness the emergence of a female president for the first time in the person of Hilary Clinton.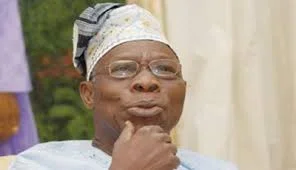 Obasanjo said apart from physical strength by which men excelled the women, the female folks were seriously competing with men in other areas and that he believed that it was time the nation produced elected governors.
The former president, who noted that Nigerian women now engaged in ventures exclusively reserved for men, including driving passenger buses and cabs, said, "women are patient, women persevered; they are now in many areas. Soon, we will be having elected women governors in Nigeria and soon, women will take over."
[892]