✅ NEW - car park, swimming pool, 24 hours light/security and more.
Brigadier-General Idada Ikponmwen (retd) has accused former President, Olusegun Obasanjo of introducing the system of using Ghana-Must-Go bags to steal money in Nigeria.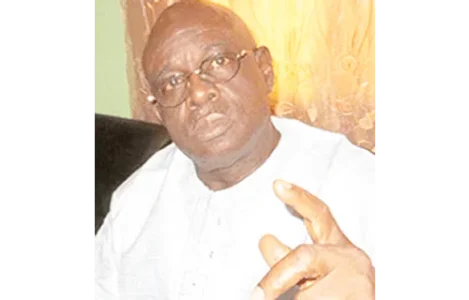 Speaking with Vanguard, the retired senior military officer said, "The Obasanjo government manipulated the election at the convention against those who aligned with Awoniyi. The PDP government under Obasanjo introduced corruption. It was Obasanjo's regime that started to use Ghana must go bags to bribe legislators so that things will go the way it wanted.
"When they brought Obasanjo to be President, remember he had been convicted, he had been sentenced to death by firing squad by a military tribunal that tried him under Abacha regime.
"I was the lead counsel for defence in that trial, and we fought to establish that there was no attempted coup. In fact, Obasanjo came to meet me pleading that I should see how to save his life, and I told him that although, he was not the one that invited me to the court, all of them charged for that coup had the same case; so the line of defence was the same.
"Therefore if I defended one, I would have defended all of them. My take was that there was no coup, no meeting, no justification for convicting any body as General Aziza, the Chairman of the tribunal and of blessed memory, did. In the end, the military decided to bring Obasanjo for President in order to appease Yoruba people for the wrong done to them with the nullification of Abiola's June 12, 1993 election.
"The PDP government under Obasanjo introduced corruption. It was Obasanjo's regime that started to use Ghana must go bags to bribe legislators so that things will go the way it wanted."