✅ NEW - get your business listed and your information shared across social media.
Factional candidate of the Peoples Democratic Party (PDP), Jimoh Ibrahim, has promised to restore electricity supply in the south senatorial district of the state.
Ibrahim made the promise when he started his campaign in Okitipupa Local Council area on Wednesday.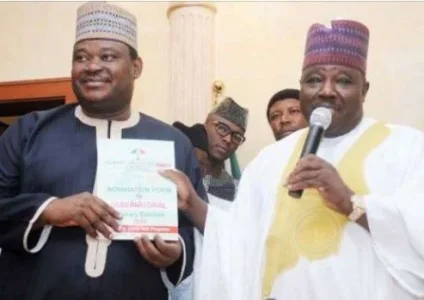 He condemned the "I don't care" attitude of the outgoing administration of Governor Olusegun Mimiko to the protracted outage in the area.
According to him, the Benin Electricity Distribution Company (BEDC) had cut off towns like Oke-Igbo, Ore, Odigbo, Okitipupa, Irele, Ode-Aye, Ajapa, Akotogbo, Igbokoda, Igbotako from the national grid.
At the palace of the Jegun of Idepe-Okitipupa, Micheal Adetoye, he promised to reintroduce the boarding system to government-controlled secondary schools across the state.
Ibrahim, who hails from Igbotako in Okitipupa Local Council area, said he deliberately started his campaign in Okitipupa to reawaken the consciousness of his people in Ikale land towards electing another of their own sons as the next governor of the state.