As it was earlier
reported by Legit.ng
, the governors from south-east of Nigeria were to hold the meeting with the President of Nigeria on Wednesday, 21st of November, in Abuja.
As it was revealed by the Governor Ebonyi state, David Umahi, the meeting of the south-east leaders with the President was not an attempt to campaign for the re-election of Buhari.
David Umahi explained that the topics of the meeting were the second Niger Bridge and the question of the appointment of an Igbo man as an Army chief. The meeting was held to seek 50% release of the sum stated in the contract with the company working on the second Niger Bridge and to ensure the speedy completion of the building project. Also, the Governor and his colleagues requested a serving chief from the south-east, because they don't have a representative from the region.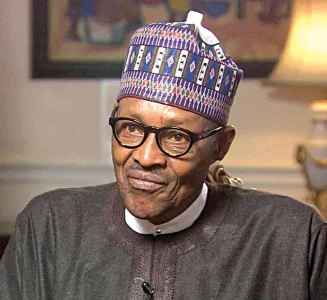 They have met with the President just to discuss the issues that the people from the south-eastern part of the country were agitating for. The Governor clarified the reasons of the meeting to the public to stop the speculations that already have started right after the meeting of the politicians.
The Governor Umahi called all the speculations stupidity stressing that they are not campaigning for anybody and their priority is the solution of problems of the south-east. Also, he added that any party that wants to take south-east must have serious intentions to this part of the country and only then south-east will consider this party seriously.
The closer is the date of the elections the more frequent different speculations appear. The politicians are watched and discussed, and it is a natural thing in any country on the threshold of elections. So, we again want to stress that according to the comments of one of the south-east leaders, the Akanu Ibiam International Airport, the second Niger Bridge, and the absence of the representative of the south-eastern region in Nigeria's security apparatus were the main topics discussed during the meeting with Muhammadu Buhari.
[5281]
1