The brother of the Pakistani social media celebrity, Qandeel Baloch has spoken up on his action. Qandeel's brother, who was identified by the police as Waseem Baloch says he's proud he killed his sister, claiming he did it because "girls are born to stay home."
Qandeel, 25, was strangled on Friday at her family home in the city of Multan in the Pakistani province of Punjab. The killer-brother, Waseem was later arrested after being on the run.
In his confession video, "I am proud of what I did. I drugged her first, then I killed her," Waseem. "She was bringing dishonor to our family.
Qandeel Baloch became a household name for posting bold, sometimes raunchy, photographs, video and comments.
Her brother Waseem claims that having his friends share her pictures and video clips was "too much" for him and killing his sister was a better alternative than killing himself.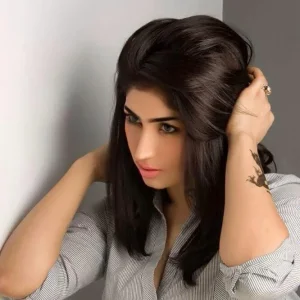 Qandeel, who pride herself as a "modern day feminist" was buried Sunday.
In one incident, Qandeel made headlines after posting selfies on her Instagram account with Mufti Abdul Qavi, a senior member of the clergy. According to Waseem, this particular controversy was "the end of it."
"I planned this after her scandal with the mufti and was waiting for the right time," he says.
Waseem remarked that he thinks he will be remembered with pride and honor, and by bringing honor to his family he has earned his place "in heaven."
"Girls are born to stay home and follow traditions. My sister never did that," he says.
CNN