✅ NEW - get your business listed and your information shared across social media.
Documents obtained by PREMIUM TIMES from the huge database of Panama Papers linked Mr. Wale Tinubu to at least 12 shell companies.
Related: Tinubu Indicted in Panama Papers Scandal, Owns 12 Shell Companies
The documents show that Mr. Tinubu is director in the following companies incorporated in Seychelles and the BVI.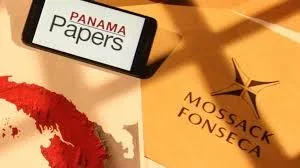 Sigma Technology Inc.
Techventure Inc.
Anglesey Management SA
Caine Trading Corp
Keligh Engineering Corp
Hud Trading Corps
Meridian Procurement International Services Ltd
Lynx Shipping Ltd
Equinox Shipping Ltd
Everglade Oil Inc.
Framlingham Ltd
Triton Trading Ltd
Investigation reveal that Mr. Tinubu is either sole director of most of the companies or has unlimited powers to make decisions.