Youth and Sports Minister Barrister Solomon Dalung has directed the Nigeria Football Federation (NFF) to pay former U-23 National team's Coach Samson Siasia his outstanding salary.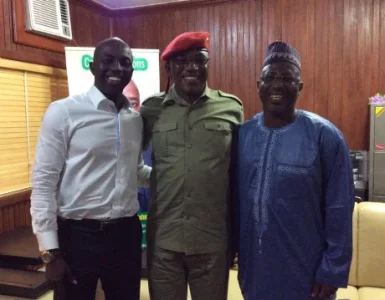 The Minister gave the directive yesterday when the erstwhile Nigeria U-23 coach paid him a visit in his office in Abuja.
Siasia had visited with his wife Eunice to thank the Minister for his support to the Dream Team from Atlanta to Rio where they won bronze in the football event of the Rio Olympics and to officially inform him that his contract with the NFF has ended.
"Please pay him his five months salaries. They said he has resigned but he just said that his contract expired after the Olympics. His contract expired but you are owing him five months salaries and you have gone to employ a foreign coach and will pay him in dollars. It means you don't like yourselves and nobody will sympathize with you. Please spare me the stress of talking about this salary issue or going to war with you on it. Please pay him and other coaches their outstanding salaries," Dalung said.
The Secretary-General of the Nigeria Football Federation Dr Sanusi however said that efforts were already being made to pay the coaches their salaries.
[1531]