President Muhammadu Buhari yesterday in Abuja pleaded with the National Association of Resident Doctors (NARD) to shelve its threatened strike action by giving the Federal Government more time to address the grievances of doctors.
President Buhari while speaking with the leadership of the Nigerian Medical Association (NMA), led by Dr. Kayode Obembe said that no agreements duly entered into by the Federal Government will be dishonoured by his administration.
The President called for greater understanding and support from doctors and all Nigerians in view of the present short fall in national revenue brought about by the decline of crude oil prices.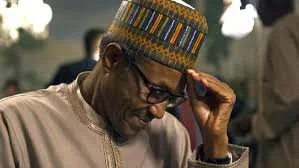 The Minister of Health , Prof. Isaac Adewole described the plan to establish more healthcare centres as "the single most ambitious health plan for the poor in the history of Nigeria".
In his remarks at the meeting, Dr. Obembe called for the implementation of the report of the Yayale Ahmed Committee on better relations among professional groups in the health sector.
The NMA President also called for fast-tracking of the implementation of the National Health Act.