✅ NEW - car park, swimming pool, 24 hours light/security and more.
President Goodluck Jonathan has rewarded Nigerian athletes who did well for the country at the international competitions they took part in this year.
First up was the Women's under 20 national team,the Falconets who finished second at the FIFA under 20 Women's World Cup,with the players being rewarded with a million Naira each by the president.
Also,each of the gold medalists in the last Commonwealth Games in Glasgow led by Blessing Okagbare and Power Lifting Championships in Dubai got N2.5 million, silver medalists got N1.5m each and bronze medalists, N1million each.
The cash reward was announced at a special reception in their honour at the Banquet Hall of the Presidential Villa in Abuja on Wednesday.
Head coach of the Falconets Peter Dedevbo got N1million while his three assistant coaches alongside seven backroom staff got N500,000 and the team's curator N250,000.
The president doled out N1m each to coaches at the two championships and N700, 000 each to officials at the Commonwealth Games and N500,000 each to their counterparts in the Power Lifting.
Gold medalists in African Senior Wrestling championships were each given N1m each; silver medalists, N750,000; Bronze medalists, N500,000; coaches and officials, N1million and N250,000 each respectively.
Those who took part in the African Junior championship were not left out: N750,000 for gold; silver, N500,000; bronze, N250,000 ,the coaches and officials got N750,000 and N250,000 in that order.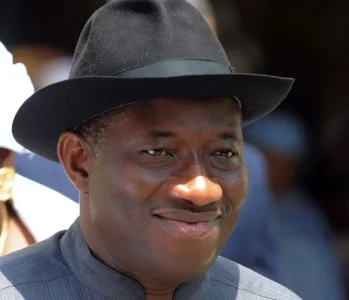 Last edited by a moderator: