OVER 192 residents of Zaria, in Kaduna State, have sued Governor Nasir El-Rufai over threat to demolish their houses.
Counsel to the aggrieved parties, Bello Ibrahim, alleged that the government trespassed on the property in contention.He said the houses are located in Nasarawa, also known as Bayan Library, in Zaria Local Government Area of the state.
In a statement of claims, he said: "The plaintiffs are the owners of the respective houses, including the residences and development of land and landed property within the larger subject of this suit. This is situated immediately behind the library and fire service office.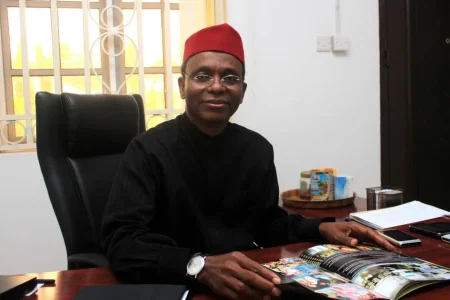 Read more via The Guardian Nigeria Newspaper –
http://ift.tt/2pm5oBe
-
Get More
Nigeria Political News
Last edited by a moderator:
[715]