✅ NEW - get your business listed and your information shared across social media.
Former Minister of Aviation, Femi Fani Kayode, has advised President Muhammadu Buhari to resign, go home and make peace with God over his ailing health.
The former Minister also declared the President unfit to continue to function as the Commander-in-Chief of the Armed Forces of the Federal Republic of Nigeria, advising him to give up and take a bow.
Fani-Kayode in his recent an article entitled, "
THE RESURRECTION OF CORPSOCRACY
", warned that what happened to the late President Umaru Musa Yar Adua might be knocking at the door of Buhari.
"Whoever is holding this poor, frail, sick and elderly man to ransom and keeping him in the Presidential Villa, probably against his will, is wicked and ungodly and he or she is committing a grave sin against God and the Nigerian people".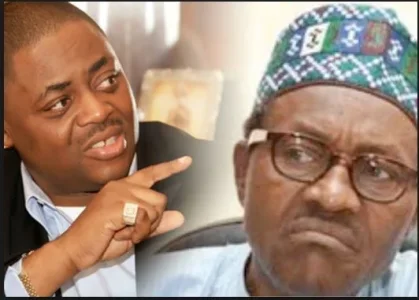 "It is clear that the President is no longer fit to govern. It is obvious that his time is almost up. It is self-evident that for him the bell is tolling.
"It is incontrovertible that those around him have held him captive and are indulging in what I once described in an essay that I wrote seven years during the last days of President Umaru Yar'adua as "corpocracy". The essay was titled "Corpocracy: A Gift From Umaru To The Modern World".
"This is what happened during Yar'adua's last four months on earth whilst he still had one foot in the land of the living and it is happening to Buhari today," he wrote.