✅ NEW - get your business listed and your information shared across social media.
After the Supreme Court affirmation of the death by hanging sentence slammed on Chukwuemeka Ezeugo, a.k.a Rev. King, members of his church, Christian Praying Assembly have expressed strong faith that the controversial cleric will not end up on the gallows.
They made this known while speaking with The Nation, with one of them asserting that Rev'd King is "more than a mere human being and cannot be killed by any mortal."
Speaking with the newspaper, a member of the church, who identified himself as Obi, said: "The judgment which is a human decision is not the final. A judgment that will supercede this one will come. We have total confidence in our leader and this is why we have not relented in our efforts to hold service.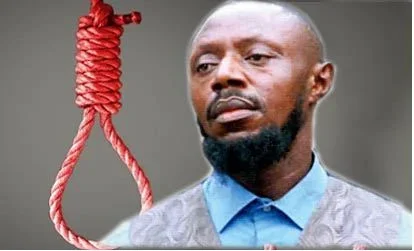 Also speaking, Sunny, who equally worships at CPA, maintained that whereas the judgment was contrary to their expectations, they remained confident that he would come out unscathed.
"His holiness cannot be killed. He is more than a mere human being and cannot be killed by any mortal.
"In spite of the judgment, we are going to have service and celebrate him. For you to know how powerful he is, he has been providing solutions to numerous people's problems right from the prison walls.