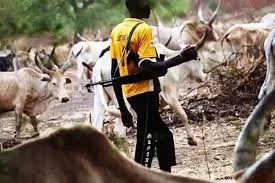 Currently at the National Assembly Complex, the Senate committees on Agriculture and Intelligence and National Security are holding a public hearing on the attacks by herdsmen in the country. The hearing is meant to be a day's event, according to PUNCH report.
Recent brutal attacks by herdsmen have led to outrage with many Nigerians including Nobel Laureate, Wole Soyinka, accusing the Federal Government of failing to do enough to halt the attacks and killings.
Following weeks of complaints and protests about killings in Benue and other parts of the country, President Muhammadu Buhari last week said he had ordered heads of security agencies to take all necessary actions to apprehend rampaging herdsmen who had been causing havoc across the country.
"We are determined to secure all Nigerians and I have told the Inspector-General of Police and other security agencies, in very strong terms, to deal decisively with the attackers," the President was quoted as saying in a statement by his Special Adviser on Media and Publicity, Mr. Femi Adesina.
Source: PUNCH
PLACE YOUR ADVERT HERE
Connect with Politics News Readers!
[980]