✅ NEW - get your business listed and your information shared across social media.
A Lagos federal high court has restrained Stella Oduah and Sea Petroleum and Gas Company Limited, from making any withdrawal from its account and those of three other companies domiciled with 21 banks.
The other companies include: Sea Shipping Agency Ltd, Rotary Engineering Services Ltd, and Tour Afrique Company Ltd.
The court issued the orders over an alleged indebtedness of the defendants in the sum of about $16.4 million and N100.5 million.
Also, the court issued an order directing the said commercial banks harbouring the assets of Stella Oduah and the four companies to sequestrate their indebtedness as of November 2016.
The court ordered that same should be kept in an interest yielding account in the name of the chief registrar of the federal court, pending the determination of the suit filed before the court to recover the debt.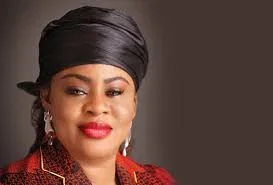 The order of the court was sequel to an affidavit deposed to by a business manager at Sterling Bank Plc., filed and argued before the court by its counsel, Kemi Balogun (SAN).
In the affidavit, the manager averred that on October 8, 2012, the bank granted a lease /Cabotage vessel Finance Facility (CVFF) to Sea Petroleum and Gas Company in the said sums to finance one unit 5,000 MT tanker vessel.
He said the loan was secured by an unconditional personal guarantee of the companies' director, Stella Oduah.
Consequently, Abdulaziz Anka, the presiding judge, ordered that court processes be advertised in national newspapers.
Meanwhile, Oduah and her companies urged the court to discharge the order made against them.
They also filed a preliminary objection to the suit and urged the court to strike out the suit for lack of jurisdiction.
However, Anka fixed March 20 to decide whether or not to vacate the order.
- NAN