✅ NEW - get your business listed and your information shared across social media.
The U.N. nuclear agency certified Saturday that Iran has met all of its commitments under last summer's landmark nuclear deal, crowning years of U.S.-led efforts to crimp Iran's ability to make atomic weapons. For Iran, the move lifts Western economic sanctions that have been in place for years, unlocking access to $100 billion in frozen assets and unleashing new opportunities for its battered economy.
"The multinational economic and financial sanctions related to Iran's nuclear program are lifted," Federica Mogherini, the European Union's foreign policy chief, said in a joint statement also read in Farsi by Iranian Foreign Minister Mohammad Jawad Zarif.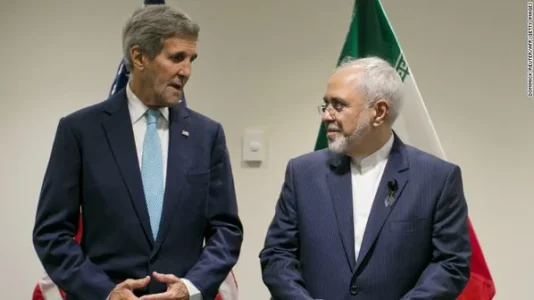 According to TakingPointMemo, President Barack Obama signed executive orders lifting economic sanctions on Iran and Mogherini said the EU had lifted its nuclear-related sanctions as well.
"This historic deal is both strong and fair, and it meets the requirements of all," Mogherini declared, saying it serves to "improve regional and international peace, security and stability."
U.S. Secretary of State John Kerry, who led the last years of negotiations with Zarif that culminated in the July 14 deal, confirmed that the U.N.'s International Atomic Energy could verify that "Iran has fully implemented its required commitments."
"Relations between Iran and the IAEA now enter a new phase," said IAEA director general Yukiya Amano. "It is an important day for the international community."