✅ NEW - car park, swimming pool, 24 hours light/security and more.
The driver of Allwell Orji, medical doctor who jumped into Lagos lagoon on Sunday has revealed to the police what transpired between them before the unfortunate incident.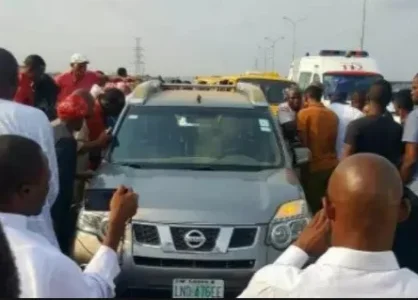 The driver has been detained by the police since the incident.
Police sources at Adeniji Adele hinted that the driver maintained that his boss told him to park for him to urinate.
According to the source, "the driver stated that he never had any idea of what would happen. He said he obeyed his boss by stopping the car as directed but that to his dismay, his boss jumped into the lagoon before he could reach out to him."
Commenting on his detention, police sources hinted that he was only put behind the counter and not inside the cell.
Police also debunked claims of a suicide note purportedly written by the deceased, as well as report that late Orji received a call before he embarked on the suicide mission.