✅ NEW - get your business listed and your information shared across social media.
Prophet Lethebo Rabalago of the Mount Zion General Assembly, MZGA, in South Africa, has given reasons why he uses insecticides to heal church members.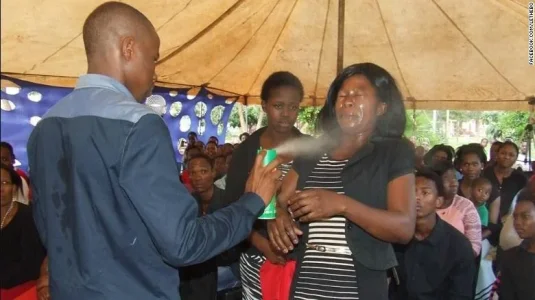 He claimed that God inspired him to use insecticide in healing people.
The Prophet also claimed that his members get healed of their diseases whenever he sprays insecticide on them.
He also insisted that no one was injured after he administered his insecticide.
Speaking in Johannesburg, the 24-year-old prophet said, "Some people came with injuries but we sprayed them and they were healed. No one inspired me. I just believe in God for Rabalago. Everything here on Earth belongs to God. Petrol belongs to God. Doom belongs to God."