Major oil marketers have said the federal government is yet to communicate the new pump price of petrol to its members.
The federal government had on Tuesday announced a new N86.50k per litre pump price of petrol for oil marketers and N86/litre price for NNPC retail stations.
But oil marketers under the umbrella body of the Major Oil Marketers Association of Nigeria (MOMAN) said they have not received official information on the revised price from the government.
When asked how members are taking the new pricing template an executive of MOMAN, Obafemi Olawore said, "I have not seen any official communication, until I receive official communication I won't make any comment."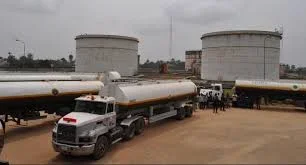 Daily trust had asked the Executive Secretary of the Petroleum Products Pricing Regulatory Agency (PPPRA) Farouk Ahmed on Tuesday if oil marketers are aware of the new template.
Ahmed said the marketers would get it later that day but it appears the marketers didn't receive the communication officially.
"I am telling you I have not received any communication. Until we receive that we can't make any commitment," Olawore replied when asked for comment.
However, the president of Independent Marketers Association of Nigeria (IPMAN) Elder Chinedu Okoronkwo who admitted IPMAN members have been communicated said that the association will call its members to a meeting take a position.
Source
[4808]