Three female suicide bombers were killed in Bakin Dutse, Madagali Local Government Area of Adamawa State,today.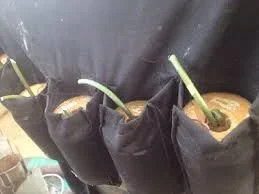 Members of a vigilante group in the area shot the suicide bombers just as they about to get into the Gulak Market. Chairman of the local government, Alhaji Yusuf Mohammed, who confirmed the development to News Agency of Nigeria (NAN), said the suspected suicide bombers were sighted from a distance by the vigilantes, who were on patrol around the Bakin Dutse area.
"Our local vigilantes that are now assisting the soldiers saw the three female suicide bombers who were on a mission to strike in the market. On seeing them fast approaching, they asked them to stop but the girls declined instead running faster, so one was instantly gunned down and the bomb on her body exploded. So also the second girl.
"The third girl attempted to run but could not succeed as she was also shot dead," the chairman said.
Spokesman of the 28 Task-Force Battalion, Mubi, Maj. Akintoye Badare confirmed the incident, which he said occurred at about 10 am at Bakin Dutse, near Gulak town.
[705]