✅ NEW - get your business listed and your information shared across social media.
An eight-member Congressional delegation from the U.S. arrived Nigeria Monday to assess the destruction caused by the Boko Haram terrorists as well as strengthen U.S.- Nigeria relations.
The delegation be led by Sen. Christopher Coons (Democrat-Delaware), the U.S. Department of State said.
Mr. Coons is a member of the Appropriations, Foreign Relations, Judiciary, Small Business and Entrepreneurship, and Ethics committees.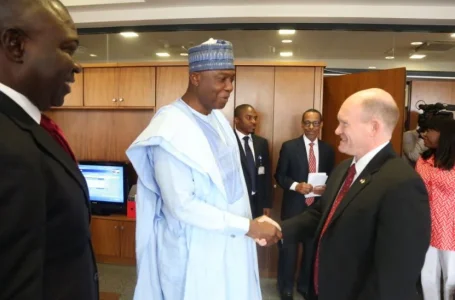 The delegation also includes Sen. Gary Peters (Democrat-Michigan); Sen. Michael Bennet (Democrat-Colorado); and Rep. Lisa Rochester (Democrat-Delaware).
The others are Rep. Terri Sewell (Democrat-Alabama); Rep. Charlie Dent (Republican-Pennsylvania); Rep. Barbara Lee (Democrat-California); and Rep. Frederica Wilson (Democrat-Florida).
The Congressional delegation is visiting Ghana, Côte d'Ivoire, and The Gambia in addition to Nigeria during their West Africa tour.
They are expected to stay Monday through Thursday.