✅ NEW - get your business listed and your information shared across social media.
Apostle Johnson Suleman, General Overseer of Omega Fire Ministries, has reacted to Stephanie Otobo's claim that she's now born again.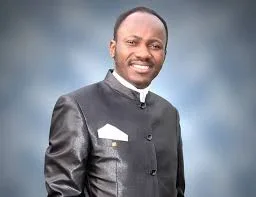 READ:
I Am Now Born Again – Stephanie Otobo Speaks on Music Career, Life As a 'Stripper'
A statement signed on Sunday by Phrank Shaibu, the church's communications manager, said, "After besmirching the reputation of a man that she has never physically met, Stephanie Otobo, who filed a suit for $5 million against Apostle Johnson Suleiman in a Canadian court in abuse of court process now claims she is born again and wants to put the whole saga behind her and forget the matter and withdraw the case."
"Her father called her a liar, her mother called her a liar, her best friend said she was a blackmailer and when given the chance to prove them all wrong she suddenly becomes born again?
"Where are the explosive incontrovertible evidence she, Festus Keyamo and their team of jeer leaders promised Nigerians? Where are the travel documents she promised to reveal? Where are the nude pictures she claimed to have?"
"If Stephanie Otobo is indeed born again, we welcome it, but we need to see proof of that and the proof is her confession that she lied or her provision of proof that she did not," said the statement.
"This girl, who has undermined the faith of many through her lies wants to get acceptance without doing penance for an act of wickedness motivated by finance.
"Apostle Johnson Suleman has refused to be blackmailed and his refusal has frustrated his accuser and her sponsors who now hope that this issue will die a natural death but you cannot play with The Lord's servant and now go to Him without first confessing."