✅ NEW - car park, swimming pool, 24 hours light/security and more.
Former Florida Gov. Jeb Bush took several shots at Donald Trump during the Republican presidential debate Tuesday evening.
While on the campaign trail, Trump, the current frontrunner, has repeatedly attacked Bush, taunting him as "low energy." Bush fired back on stage at the Venetian casino describing Trump as an unserious "chaos candidate."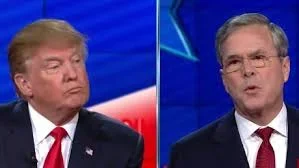 "Donald, you're not going to be able to insult your way to the presidency. That's not going to happen," Bush said, provoking loud cheers from the audience.
The back-and-forth between the two candidates began early on when Bush was asked to explain his claim that Trump is "unhinged." Bush, who was expected to be a major force in the race but has struggled in the polls thus far, stood by his critique of Trump.
-
Yahoo!